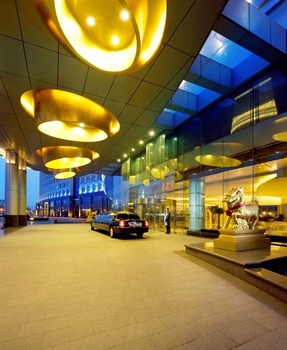 Wyndham Qingdao, close to Qingdao Liuting Airport, is at 220 on 308 Highway.
All rooms in this Qingdao hotel offers satellite TV, a mini bar and a refrigerator as well as all other standard amenities. Free breakfast, cocktails and quick check-in and check-out services are provided to guests on the executive floor.
The restaurant features 24-hour room service to guestrooms. Dining options include Chinese, Western and Korean food. The authentic variety of dim sum will keep you coming back. Recreational facilities include an outdoor golf course, indoor swimming pool, tennis court, gym and a sauna.